Brand Design Kurs – Kooperation mit der Agentur "Landor Hamburg"
BRIEFING: Entwicklung eines Produktes im Raum "Badezimmer."
Mein Team wählte als Überthema die Nachhaltigkeit und entwickelte eine Marke für die ganze Familie. Ole und Nero, bringen Kindern ein nachhaltiges Verhalten näher, in dem sie einen Dialog über das Thema zwischen Eltern und Kindern anregen. Dabei war es wichtig das die Themen kindgerecht dargestellt werden.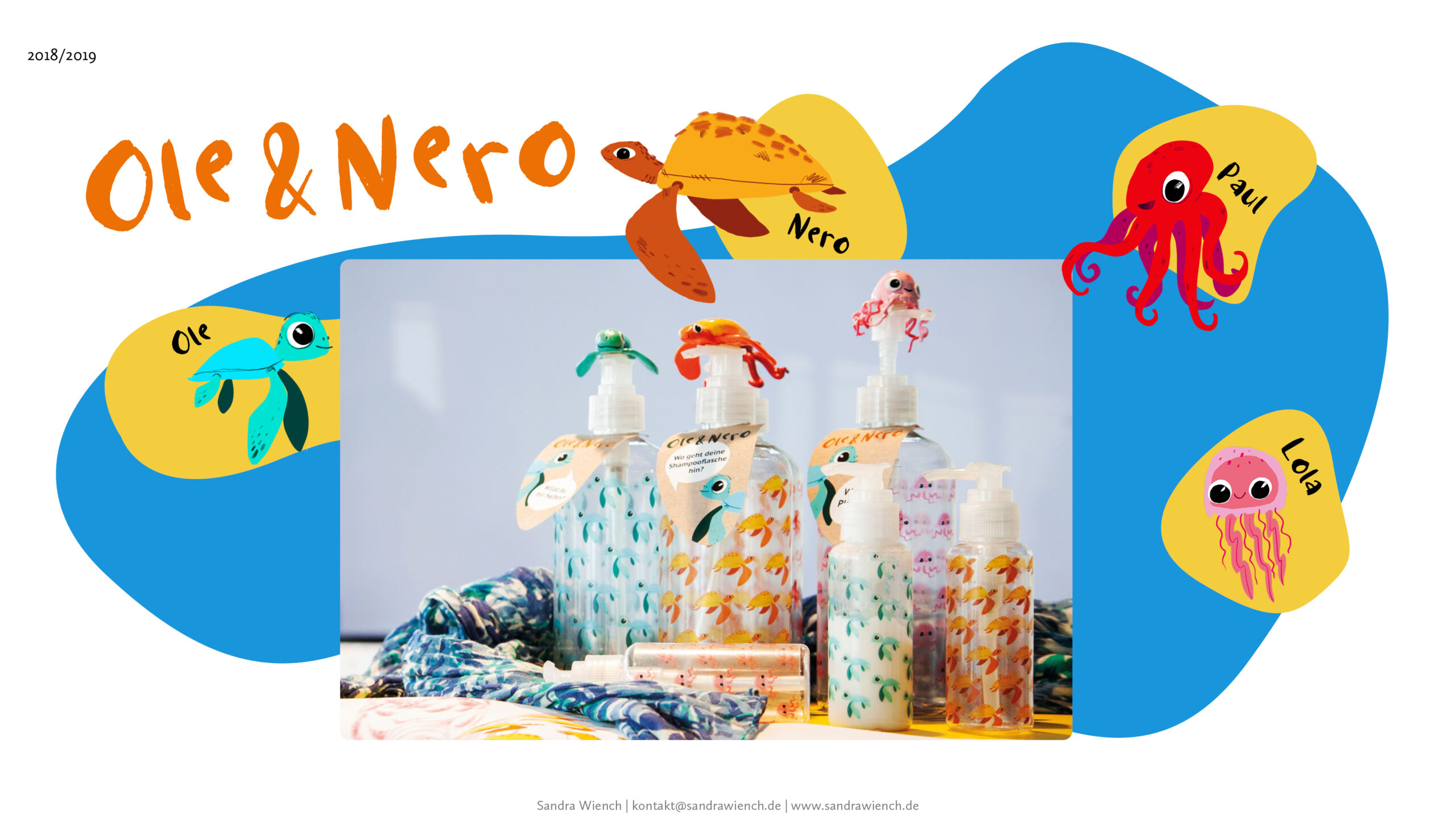 PROBLEM
WHAT IS ONE OF OUR BIGGEST PROBLEMS UP TO DATE?
There simply is too much of it in our bathrooms. Since 1950 we have produced about 8,3 billion tons of plastic, which is about the weight of 80.000.000 blue whales.
A lot of it ends up in the ocean.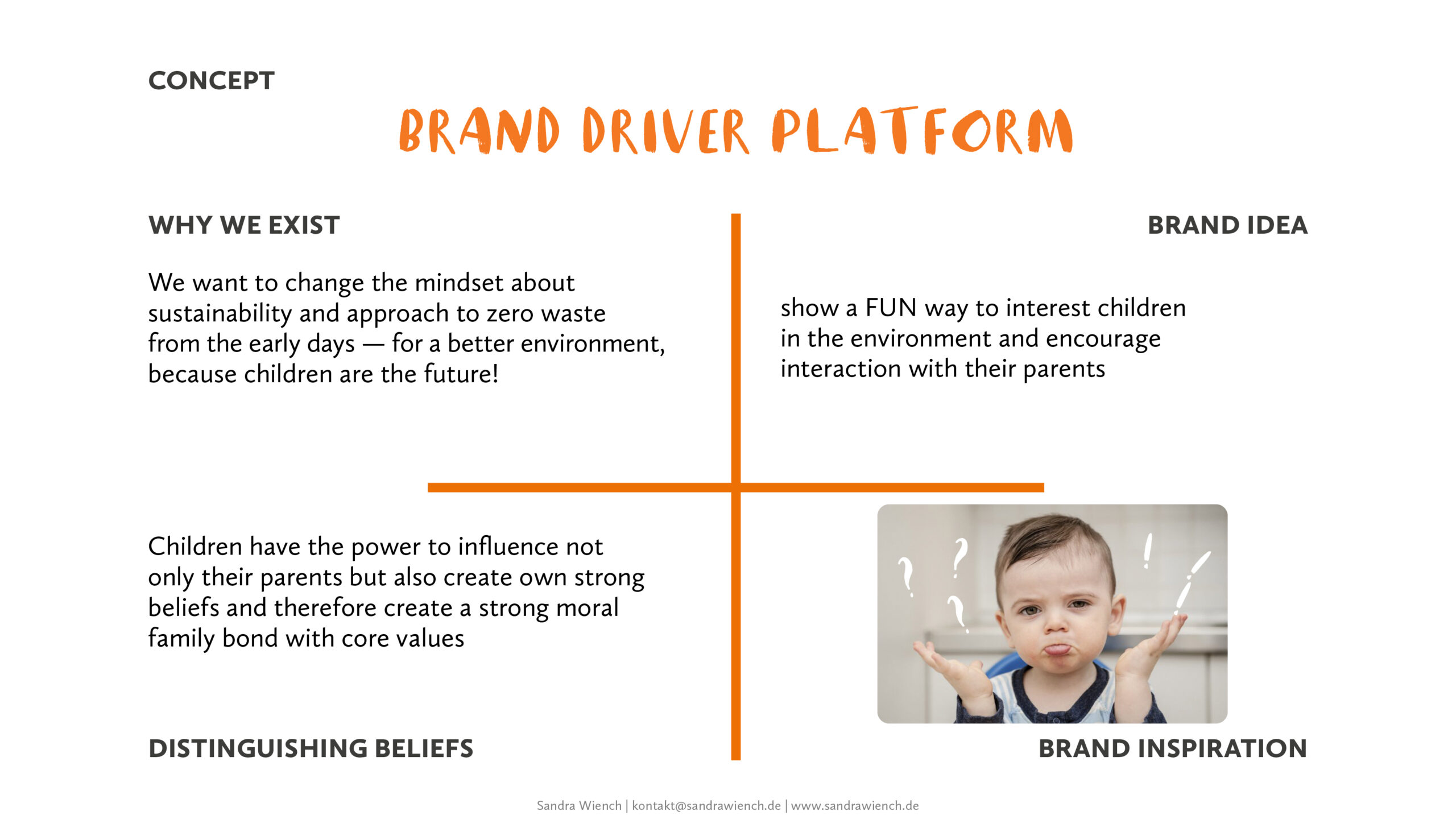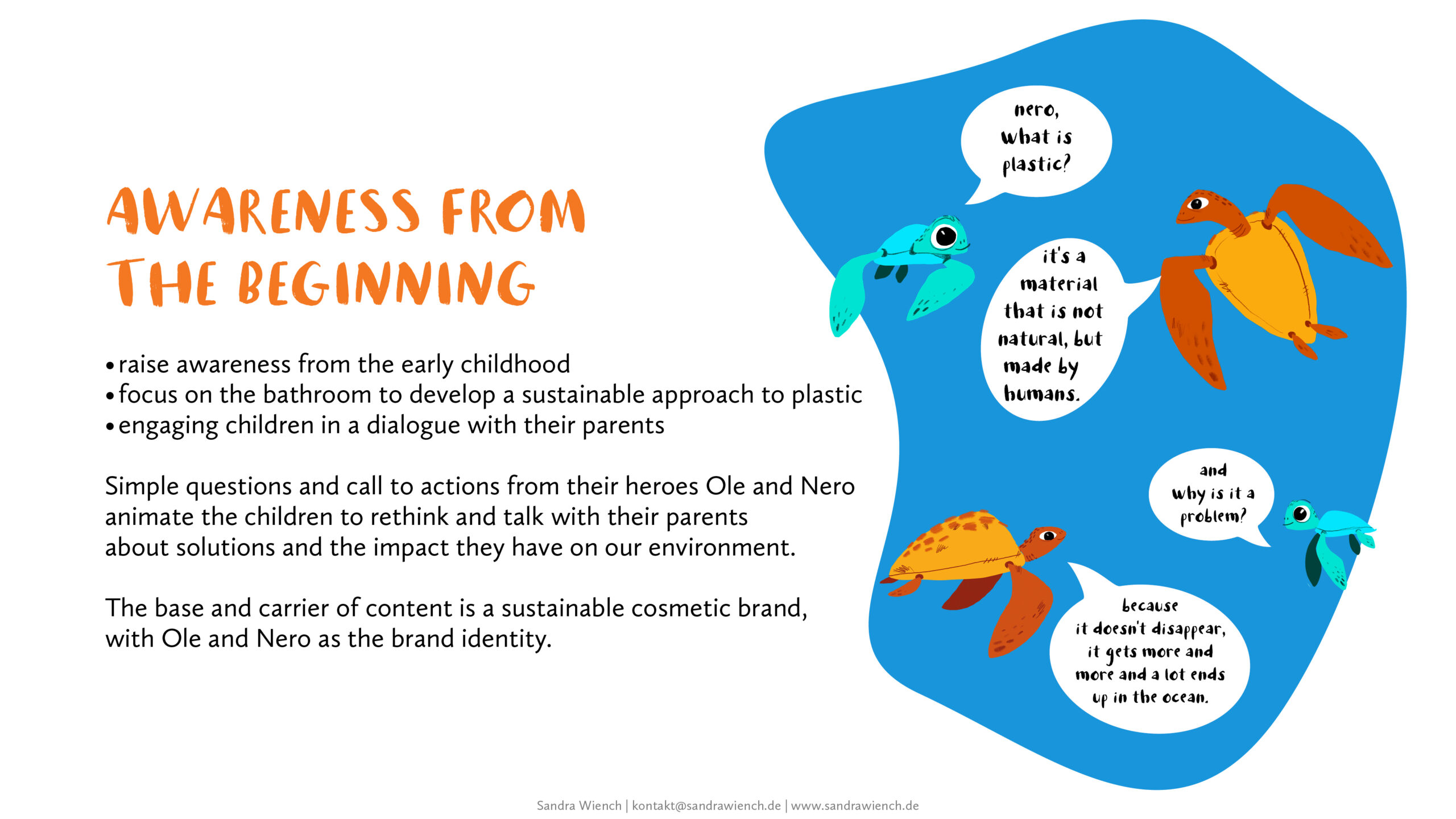 Touchpoints to start the journey
Help Ole & Nero break the fate of the plastic bottle and refill it so it doesn't end up in the ocean. You can choose your favourite character to keep you company while bathing! Will it be Paul, or maybe Lola?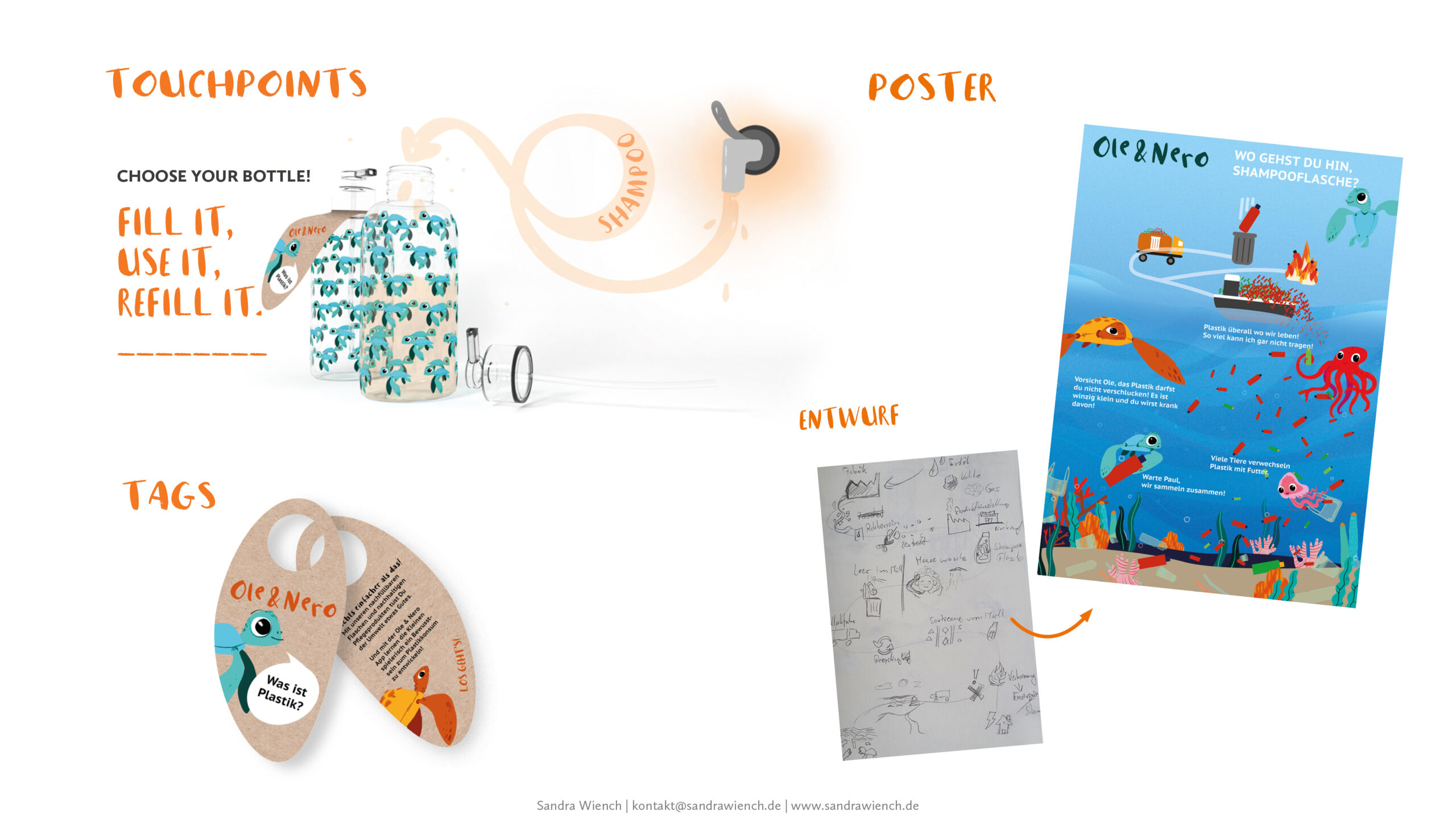 Explore together with your child the adventurous world of Ole & Nero. Starting with the bottle tags, they will accompany your family through games that let you build a sensibility to being more sustainable. Or learn with the posters. Do you know what happens to your Shampoo bottle ones you threw it into the trash can? Let's find out with Ole & Nero!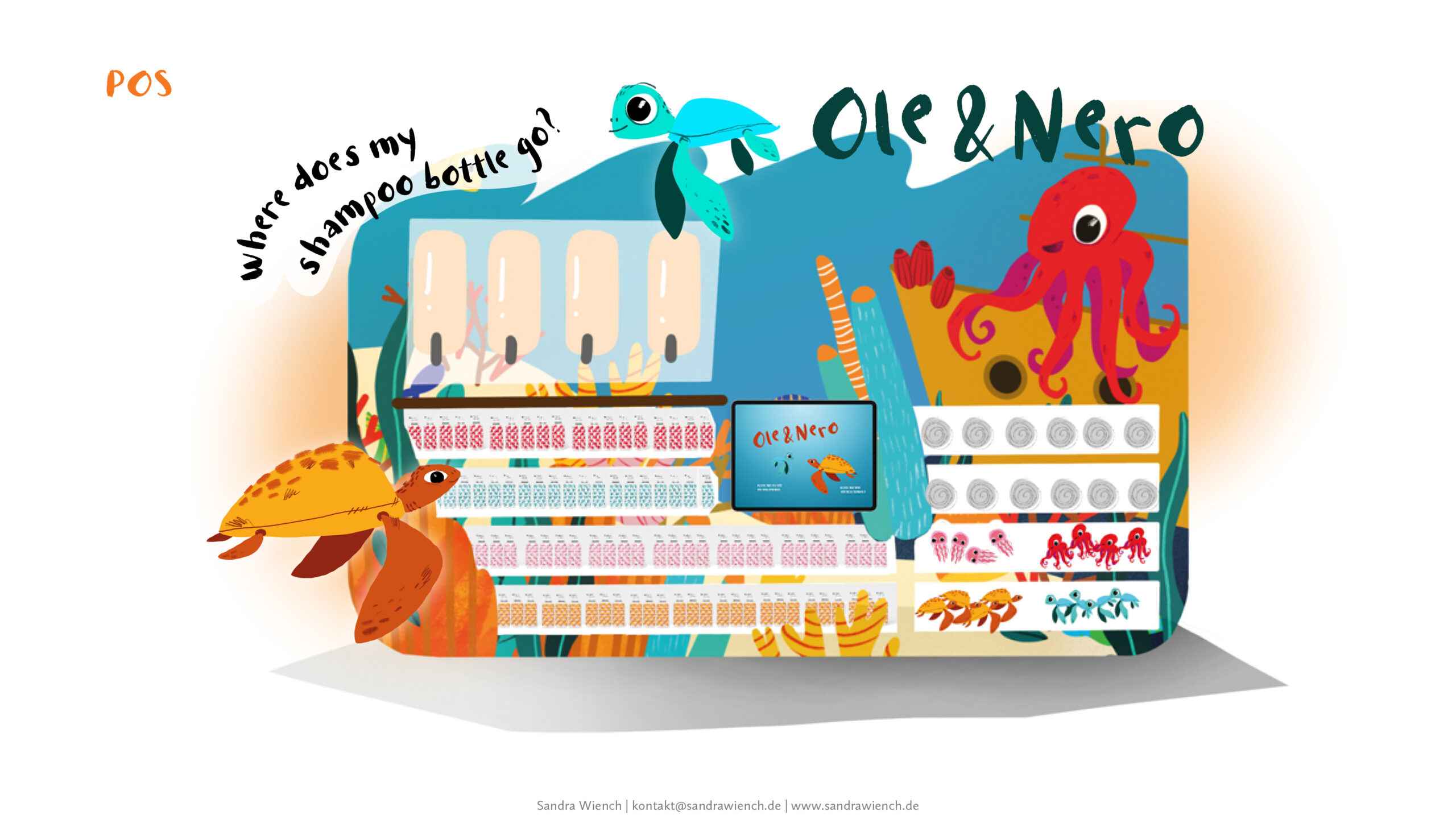 A colorful storefront, to attract the attention of children. Here you can fill and refill your bottles, buy poster and try the app on the iPad.
APP
The App is created for tablets in consideration of a child's ability's to handle a technical device. A smartphone would require a more accurate ability to navigate on a smaller screen.